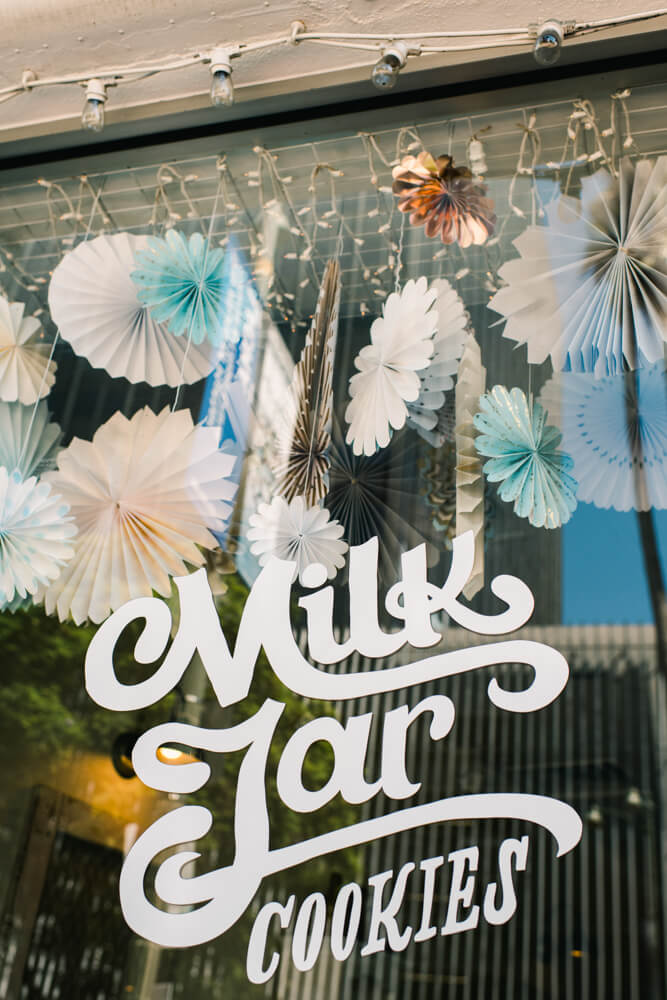 We believe a cookie can be a radiating force for kindness, bringing joy to you and those around you.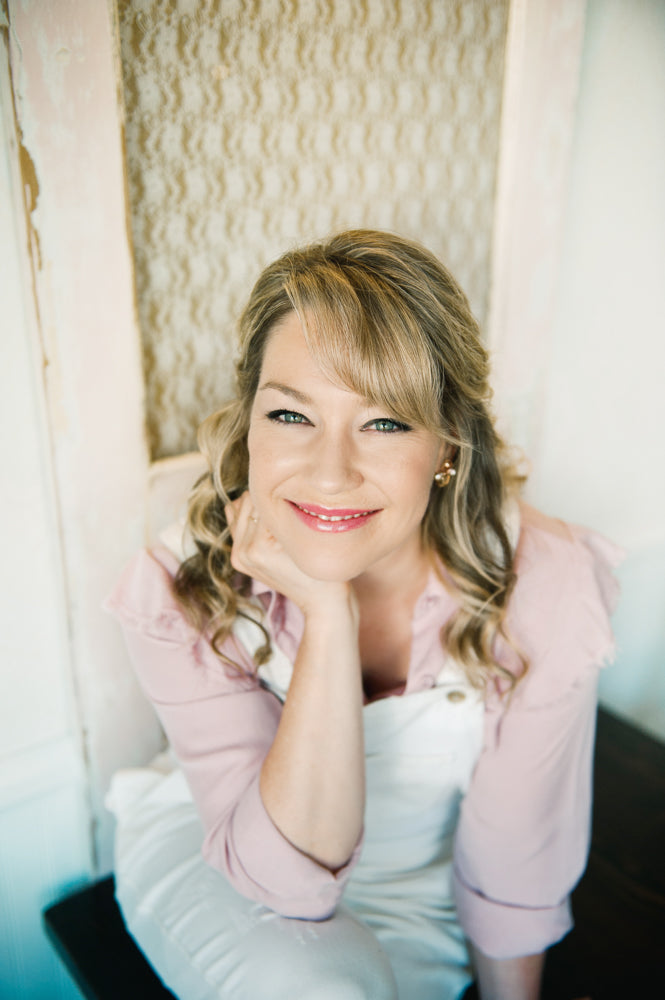 About
It all started when baking was just a hobby during Founder Courtney Cowan's early career in entertainment as a television producer. She brought cookies to set and noticed how these sweet little gestures brought big smiles. So, with the determination to make the days brighter for those around her, she transformed her sweet pastime into a thriving national business. When she opened her first brick and mortar location in the spring of 2013, she sold out of cookies in a matter of hours, and Milk Jar has been LA's favorite cookie ever since. But, the love for our cookies goes far beyond the streets of LA...
From Portland, Maine, to Portland, Oregon, Milk Jar Cookies ships regularly to all 50 states. Since its inception, Milk Jar Cookies has become a sought-after sweets destination, the go-to gift for friends & Fortune 500 companies alike, and a national press darling, including features in O, The Oprah Magazine and on the Today Show. In 2017, Williams Sonoma approached Courtney about collaborating on a line of baking mixes, and soon after, the whole world was enjoying Milk Jar Cookies in their homes. The in-home experience has now expanded with Courtney's first cookbook, Milk Jar Cookies Bakebook.
Our Cookies
Our cookies are homemade and hand-rolled daily & baked in small batches from morning til night, so you can be assured something will always be fresh out of the oven when you visit. They are made with fresh ingredients and zero preservatives, so they are best enjoyed within 3 - 4 days. To keep your cookies fresh longer, freeze them and reheat to enjoy. Please don't refrigerate, as this will dry them out.
We also deliver and ship our cookies, packing them with lots of love to ensure they stay delicious from our oven to your doorstep.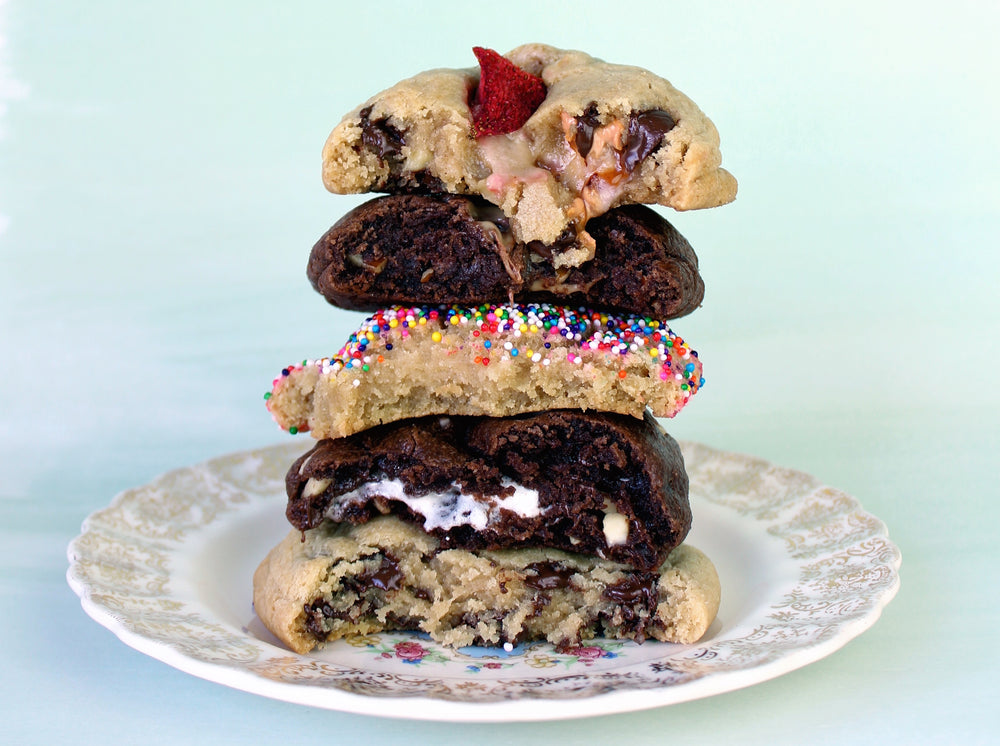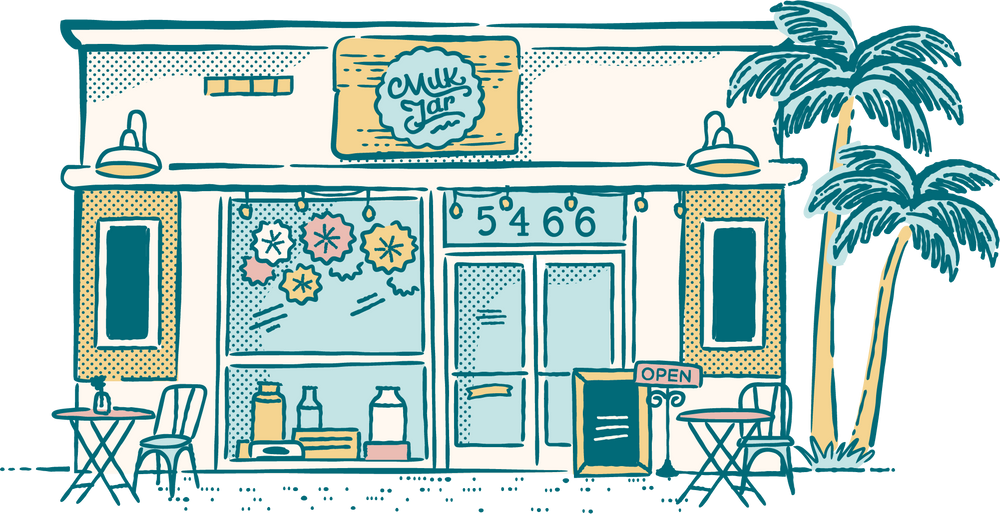 Our FIRST Store
Our cozy shop is nestled along a historic corridor of Los Angeles. This is where we hand-roll every cookie and bake them in small batches from morning 'til night. Drop by, grab a warm cookie and a jar of cold milk; it's our happy place, we hope it becomes yours too.
5466 Wilshire Blvd.
Los Angeles, CA 90036
Monday - Sunday: 11am-7pm