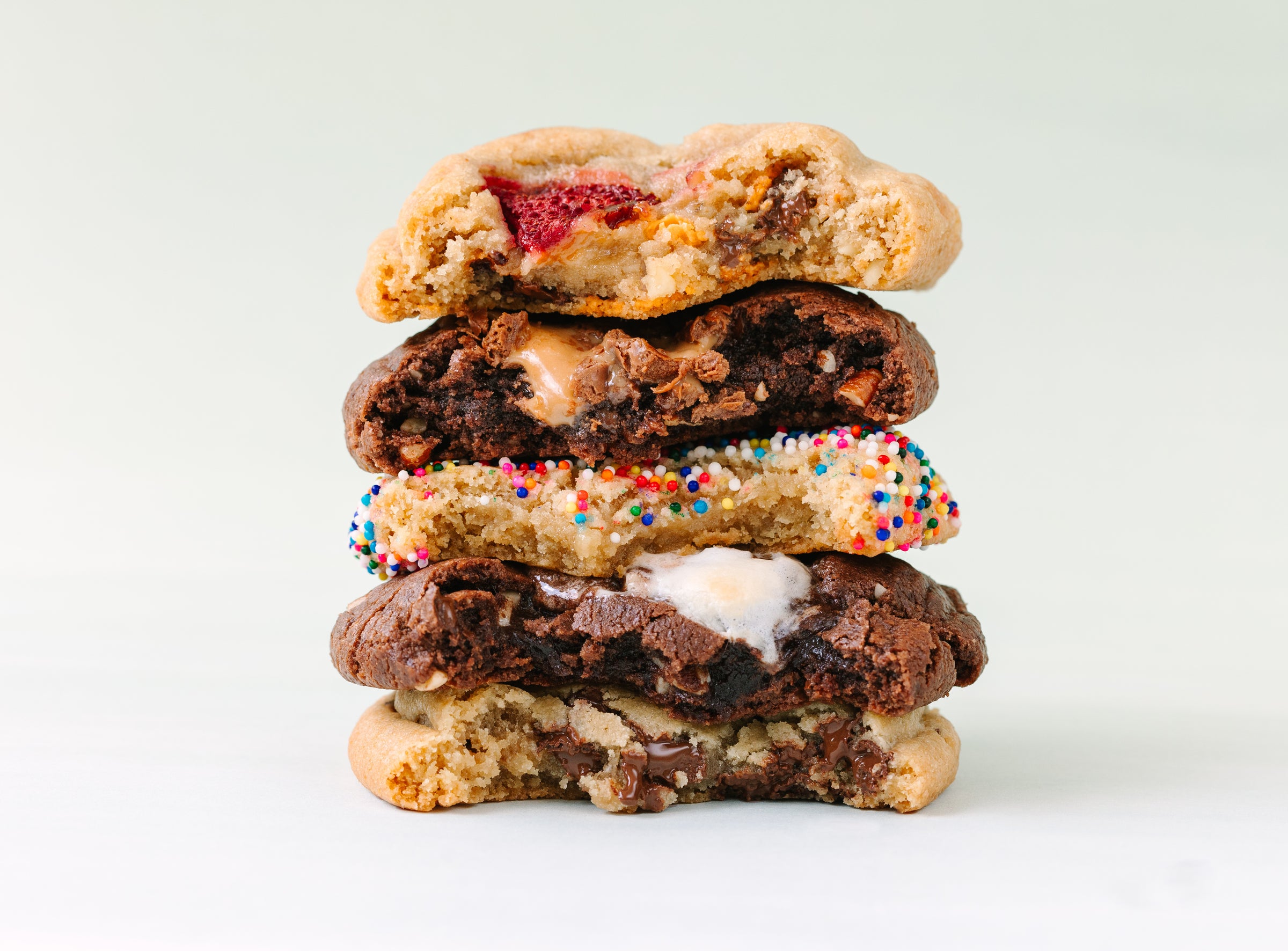 Serving
Cookies

And Kindness
Calling all cookie monsters: Milk Jar's thicker-than-thick, ultra chewy confections are regularly named the best in California…

They are, hands down, the best cookies I've ever had

Milk Jar Cookies are decadent, thick, and chewy (almost cake-like)–and taste like they came out of the oven minutes ago.

Bite into a Milk Jar cookie. It's oven-fresh in the good, old-fashioned way. There is a balanced sweetness that doesnt overwhelm the palate, and leaves you salivating rather than thirsting for something to wash it down.

...the best fresh cookies in town, Milk Jar tends to bake their samples through the day, so that you're always going to get something just a little bit warm.